Saw this somewhere and thought I should do a write up and share🙏
Payment options have been a challenge for business owners like myself. Ideally my company has had a pay on delivery or prepay option for Accra clients only.
Guess what? Some people have taken advantage of this over the period. They will order for items knowing very well they do not have the funds only to ignore the despatch when he arrives at their destination. The business unfortunately has to bear the cost of the failed delivery.
We have been advised to take delivery fee at least but hey sometimes it becomes a battle and since you need the sale you may have to compromise at a point.
But here's the question I ask most people, when you order from Alibaba and Co who have no physical shop and are miles away, do you pay on delivery?
You think Alibaba is "bola" (Twi word for rubbish) so you might not even order from there.
OK, let's do eBay and H&M and other global online channels.
Why do you then put your fellow Ghanaian who is trying to become an eBay too through the stress?
Yes, some online companies have proven to be frauds but that's why we have recommendation and review sections. Even on aliexpress, people sometimes recommend but the stuff arrives and its of inferior quality. It makes it relevant to test order first ie. order just 1 item to make sure there's a physical shop incase of an emergency, product quality is as expected etc
Let's try to help our businesses grow, the challenges are tooooo many. Funny enough, over 70 percent of women in Ghana are entrepreneurs yet it's the same women who make orders when they have no money. It's the same women who post yellow items and yet sell black to clients. It's the same women who refuse to pay for items with unreasonable excuses.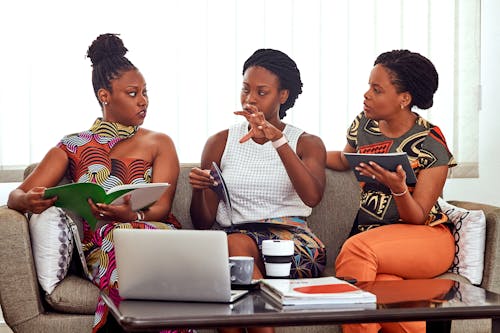 What joy it would be if 10 women would own the biggest online shop in the world from Ghana. Think about it and change your online attitude, the world is online now🙏🙏🙏
Deidre
Share your experiences and how you think this trust gap can be closed between online vendors and their customers in the comments section.
---
About the Writer
Deidre is a mompreneur and the CEO of Da Tetteh's Little Baby Boutique and an uncertified marriage counselor. You can reach her on 0240302040 or on IG @datettehs.
Check out post on Social Media and Business.